Davjunnel Solicitors is a firm located at Hille House, 2nd Floor, 132 St Albans Road, Watford, Hertfordshire WD24 4AE
Telephone: 01923 243322
Mobile: 07727 242006
Fax: 01923 242323.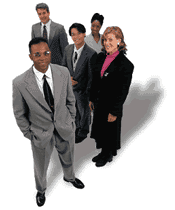 We specialise mainly in Family and Immigration Law. Other areas of specialisation can be located on this website. The firm was formed in response to the need for legal services to the people of Hertfordshire in general. We aim to provide legal advice to clients in the Hertfordshire area and neighbouring towns to ensure that we resolve their legal requirements to their satisfaction.
Our office offers a friendly, warm and welcoming atmosphere in which our highly experienced staff can enable clients to have local access to meet their various short, mid and long-term legal needs in a non-threatening environment. We are determined to continue to monitor and improve our services to meet our clients's needs. Clients will be encouraged to discuss any queries immediately with the conducting legal adviser and our clients always have immediate access to the supervising principal. All legal advisers will be involved in a continuing process of legal education and training to cope with the rapidity of the changing legal world.